Products description
Cute summer dress for Azone Pure Neemo dolls.
Compatible Pure Neemo Body: S, M, (may be a little big but can be worn by XS), (may be a little small but can be worn by L)
Pure Neemo clothes can be worn by Pullips, Blythes and similiar dolls too. S or M usually fits without problems (except of head accessories because they are too small).

Set includes: 1 Dress, 1 Summer Hat
Sizes and colors can vary a bit due to manufacturing and monitor settings. The purchase only includes what can be seen on picture 1. No doll included.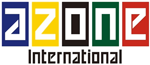 This product fits the following doll sizes:
Notice: Darker colored clothes may leave staining on a doll body if it is worn for a long time.
Customers who bought this product also bought the following products: